Alright y'all I didn't have enough H or I to make a complete mix so I combined and purged. I'm tired and I gotta go to bed but enjoy.
Pace.
01 - Hall & Oates - Private Eyes
Darryl Hall and John Oates came up with the punny genre "Rock & Soul." They made outrageously large mustaches, jeri-fros, and mullets sexy as hell. They also made some good

music. When I moved back to the States in 82 my cousin had made about 6 beta-max tapes of Mtv. My brother and I acclimated back into American culture by watching 36 hours of shitty new wave videos. I then got into several fights on the first day of school. Apparently tying bandanas around your thigh wasn't really a good idea. Who knew?
02 - Handsome Boy Modeling School - If It Wasn't For You (Feat. De La Soul & Starchild Excalibur)
So, I've tried to find out about what exactly Starship Excalibur did on this track but I'm at a loss. I simply put this in because it was De La with Prince Paul and that's always a great reason to listen. If you haven't heard any of the Handsome Boy Modeling School then go get both their records. They are certified dope. If you don't like it I will personally come to your house and erase all traces of memories of listening to it with my aural deletion apparatus.
03 - The Herbaliser - Another Mother (must be downloaded separately)
I think Herbaliser was my first taste of Ninja Tune and I was hooked immediately. It was when I got my own apartment and started really getting into production techniques and straying from hip-hop a little bit. I didn't consider it a stray but some of you cats that require a drum machine and an M.C. would. Anyway, it was downtempo instrumental hip hop at it's finest for me. It also was my first taste of Jean Grae who I was feeling.
04 - Herb Alpert & the Tijuana Brass - Whipped Cream
Certainly my favorite record cover featuring a female covered in whipped cream ever. I was so excited when I got a good copy of this and was able to put I ton my wall. I felt like I worked in a record store. This is actually from the Rewhipped version of this album which was great and Herb Alpert had a lot to do with it and re-recorded some trumpet work for it. It's a classic record that was reduxed well. Check it out if you haven't
05 - Herbie Hancock - Rock It (Feat. Grand Mixer DXT)
I remember seeing a live version of this when it was touring on TV and being absolutely blown away. I was sitting with my dad too and it was one of those moments where we shared a musical
moment that I'll always remember. Herbie Hancock was an amazing jazz artist who understood the importance of hip-hop and embraced it as it began and was never trite and made the best cross-over record for at least a decade. Maybe ever.
06 - The Hives - Hate To Say I Told You So
The Hives are the hardest group from Sweden you've ever heard. Really more punk than rock, they are a pretty hard ass band. This song, by means of basic deduction does also indeed rock.
07 - Hollertronix - So Many Shrimp
If you've never heard Diplo and Low Budget doing there mash-up thing you should. It's one of those rare occasions for me when I can listen to southern gangsta rap for an extended period of time and still enjoy myself. They work together a lot of material, not to the dizzying amounts of Girl Talk but this certainly is not a blend tape.
08 - House of Pain - Jump Around (Pete Rock Remix)
It seems like this version is making the rounds on a lot of the blogs I go to now but here it is again. I have to say that I think Pete Rock was lazy by cutting out the first "Pack" in Pack it up. This is simply a production gripe and otherwise it was similar to the PE remix he did. I mean that in the sense that it was fucking ill as shit and if you heard it when it came out and House of pain wasn't one of the six rap records you owned you quite possibly shat your pants and played it several times in a row.
09 - The Housemartins - People Who Grinned Themselves to Death
My brother was a fan of these guys and I kind of hated them but always liked this song. I don't
know anything about them and don't care enough to look it up really. All I know is that Fatboy Slim was the bassist which is kind of like saying KT Tunstall will have a grammy winning rap album in 10 years. I always kind of liked that about Norman Cook.
10 - Ice Cube - The Nigga Ya Love To Hate
I honestly can't think of a first track on an album that I like more than this and that set the stage better for what an M.C. was about to do to you in the next 45-60 minutes. Maybe the Roots' "Proceed" but this was so fucking beautiful. I mean the bomb squad did shit that made Hip-Hop production into an art. There were drum beats you heard for one measure. Or a loop that only played for on hook and no the rest. I really like them and this isn't about them but sort of is. Cube always shined in NWA and with the addition of good production he released one of my favorite albums and EP's of all time. By the way, O'shea Jackson, I don't hate you. I think your recent work with the "Are We There Yet" series of motion pictures is truly your legacy.
11 - Ice-T - I'm Your Pusher
There was a Time when Ice'T wasn't a punchline. A time when there was no Coco and Darlene's joyfully underdressed form adorned his covers. This was the time of L.G.B.N.A.F. and Ice-T was more of an M.C. than a pimp of an actor or whatever the fuck he does now. "I'm Your Pusher" w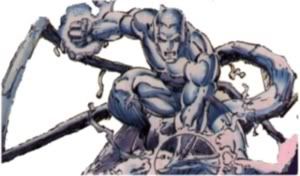 as the first record I had 2 12"s of and I juggled it poorly for a long time. It's also one of my favorite songs of his, probably for the same reason.
12 - Idlewild - Annihilate Now!
I'd like to sound cool and say I was down with these dudes from day one but I honestly didn't know about them until I started looking for the latest Outkast travesty and stumbled over them. Scotland makes some really good rock and roll. These cats started of a lot harder and have certainly mellowed out. Maybe it's switching labels. Maybe it's breaking up and getting back together. Maybe it's just getting old. There new record, while good and all doesn't have the same hunger that their earlier work did.
13 - Ill Al Skratch - Where My Homiez (Come Around My Way)
I kind of thought of these guys as a modern day (15 years ago) Nice and Smooth. I mean they weren't as compelling to listen to but they had that rhyming/singing thing going on. It's amazing how poorly this aged and how dated they sound "We over here G" Come on. What's worse is
that I used to sing that shit and think that there was a possibility I would shoot someone if they looked at me funny but I didn't have a gun and cried at camp when they killed a frog so it was even more disturbingly ridiculous. Loved it when it came out though.
14 - Interpol - Untitled
Their debut blew me away. This was my favorite track from it. Very moody and emblematic of that "New York indie scene" sound. Basically they wear tight jeans that are taperd and use far to much product in their hair. In any event, they made a really great record and this was part of it.
15 - Iron & Wine Calexico - He Lays In Reins
I thought this track had a little more balls than the rest of his catalogue. Kind of an interesting story. The dude was a professor in Miami and his friend found some tracks he had recorded at home, sent them into Sub-Pop and he was signed. I have a personal man love for this dude. I first heard him several years ago on Christmas, severly inebriated at my brother's house. I didn't know how to work the audiotron at my brothers and
ended up listening to his album for three hours while I read Ego Trip's Book Of Rap Lists. It was one of the most bizarre experiences in my life. Also, my wife walked down the aisle to his "Our Endless Numbered Days" that I had looped to glorious results. Awwww.
16 - Isaac Hayes - Walk On By
I kind of wish I had used this for a Friday's Cover, but this is just a fucking great record that has been sampled ad nauseum for good reason.
17 - Isley Brothers - Between The Sheets
This record has also been sampled ad-nauseum. Here's what I came up with off the top of my head, Biggie's "Big Poppa", Keith Murray's "The Most Beautifullest Thing in the World", A Tribe Called Quest's "Bonita Applebaum" and Da Brat's "Funkdafied". I mean, those are pretty significant records and all sampled from the same source. Believe it or not. (Ripley's reference that doesn't translate in a 12 point font.)

I wanted to find a clip of Halle Barry in Catwoman but I thought this was probably better.