Alright, sorry, sorry, sorry.
I've been trying to get this other thing going which was recently hacked and instead of working on it I decided to end the neglect with some super dope exclusive(ish) material for you and yours.
Both are instrumental.
1 is straight up hip hop in the best sense of the word and the other is hip hop on pharmacy-grade hallucinogenic (think Ninja Tune that is not totally avant-arde and ridiculous).
First up we have my man King E's, "Heart Beats" project. Those of you unfamiliar with him should check his MySpace out. El Rey's been making beats for the past 8 years in one of the most relevant and dyanmic cities in the history of Hip Hop, Pittsburg. Just consider it further data to confirm Rakim Allah's statement, "it ain't where you from!" All the beats are strictly sample based. The King is not a fan of synths. Not a fan of using them. Not a fan of anyone that does use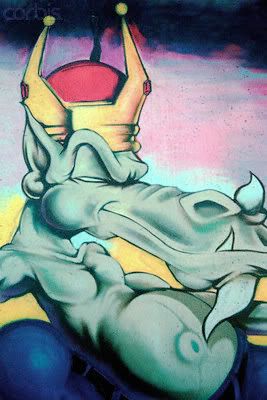 them and will fight you to the death using only the box of his purchased copy of Fruity Loops and a loaded AK if he finds out you do. While his sound can easily be compared to 9th Wonder, there are a lot of cats that sound like 9th Wonder, but the difference is he does what he does well. Beats and samples get flipped like a Triple Lindy and really well structured and well put together. It's not easy to do an interesting or refreshing take on Ayer's "Sunshine" and he does. I also like the work he did with Minnie Ripperton's "Lovin' You" I reference the two most common sources because they are two most common sources but they still sound interesting. He included the following blurb with the songs, "This is an instrumental album that I put together with the valentines theme in mind. I feel it's some of (if not) my best work to date. I really hope you take the time to listen to it. And please listen to it with someone you love, that's why I made it." Aww. He'll kill your ass too so don't get it twisted, he just is in love with love. This is only the first act and next year it will have M.C.'s and possibly other vocalists over the beats presented here. Aww shit son.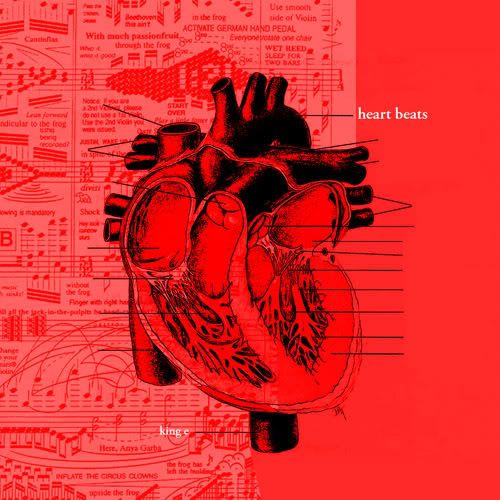 01 - Holla
02 - Complete With You
03 - Incredible Feelings
04 - Loving You
05 - Heres a Kiss
06 - The Wedding Song (You My Queen)
07 - Sunshine Of My Life
08 - Baby
09 - I Love You
10 - I Wish I Could Kiss You
11 - You Shine
12 - Baby Makin Music
13 - How Much Do I Love You
14 - Golden Feelings
15 - I Need Your Love (Not actually part of the Heart Beats project, consider it a bonus track cause I got you like that nahmean!)

You lucky bitches also get his sample set to download as well. So grab it and steal the new FL and pretend like you got skills too. And Fail.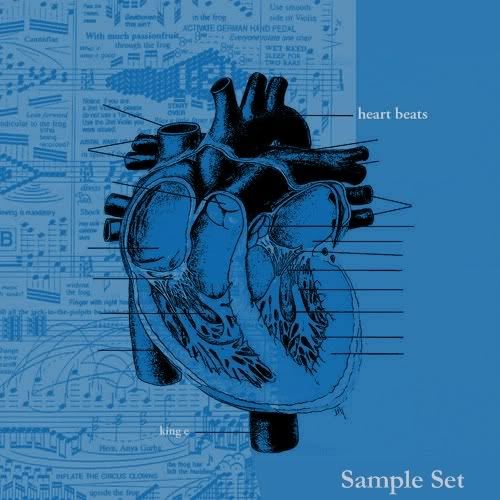 01 - Ray Charles - She's Funny That Way (Holla)
02 - Grant Green - We've Only Just Begun (Complete With You)
03 - Ronnie Laws - Night Breeze (Incredible Feelings)
04 - Minnie Riperton - Loving You (Loving You)
05 - Ronnie Laws - Momma (Here's A Kiss)
06 - Roy Ayers - Take All The Time You Need (Wedding Song)
07 - Roy Ayers - Everbody Loves The Sunshine (Sunshine Of My Life)
08 - Ronnie Laws - Living Love (Baby)
09 - Les Mccann - Changing Seasons (I Love You)
10 - Barbara And Ernie - For You (I Wish I Could Kiss You)
11 - Sylvia St. James - So I Say To You (You Shine)
12 - Sade - Sweetest Taboo (Baby Makin Music)
13 - Ray Charles - How Deep Is The Ocean (How Much Do I Love You)
14 - Stevie Wonder - Golden Lady (Golden Feelings)

Secondly, we have PSY/OPSogist's (pronounced [sigh-ops-oh-jist]) offering entitled "Suffused With Static." I really am not sure where to start with this dude. If we are talking genres, I'd just stick him in Electronica, simply because he uses electricity to make music and not because it is techno or trance or any of that hippy music. If I was to peg his style it would be fucking ill. Psy
(which he will be refered to as from now on because I don't actually like to type) twists the shit out of beats till juices run down legs and snares and kicks get distorted and panned like Greek mythology. I'm a big fan of delays and fucked up vocal samples getting tweaked and slowed down. Psy does this. Another thing he does really well is take shit that you kind of think would not work together and somehow make it gel. Some people say he's hacked Reason and Ableton, some people say he's a fucked up dude with wicked beats, some people say he looks like Diana Ross. Fact of the matter is he's a humble dude with an exceptional amount of talent. What is one the more irritating of his idiosyncrasies is the fact that he's only been doing it for 2 years. I mean, he played bass in guitar in bands previously but after his gentle and soft-spoken friend Raven Mack of Solaris Earth Pipeline approached him a couple years ago about working together and providing some beats for them, he pretty much has not looked back. While this is his most recent and most beloved by me, he has a slew of other work to check out at his blog. Sonically, he spends a lot of time sounding like a less pretentious Ninja Tune artist, but there are almost RZA-esque moments like on "Transmigration" or nearly boom bap tracks, "Potent Spirits" sprinkled throughout that make for a dynamic and interesting aural stroll. It's also lovingly laced with some gnarly ass P.C.P. and a vile of liquid acid. Do yourself a favor, download this shit, burn it to a cd or stick it on your new fangled music toy and put on some headphones, spark one and dig it. Thou shall not be disappointed!

01 - Intro
02 - Birth, Space And Time
03 - Between The Keys
04 - Transmigration (Stranger)
05 - A Quick Reminder
06 - V-Sis
07 - Dreamland Happy Times For All
08 - Service Preperation
09 - Non Music
10 - Potent Spirits
11 - Opposing Drives
12 - Time (A. Not Just Madness B. Clarity C. Anaethetised)
13 - Outro


Enjoy,
Pace.