Dana Dane – Tales From The Dane Side
I upped his first record a while ago
here
. This was from his second release.
D'Angelo – Lady
Some say Voodoo was when D'Angelo really came into his groove, but if you were sexually active and not monogamous, Brown Sugar made many a panty drop from moisture. Plus you got to say, "Yeah, I listen to neo-soul." while you put your scented oils on and shared a glass of Boones wit yo date. The dude's voice is dope. This production, while brother ?uest-less, was pretty spot on. Thank you Michael Eugene Archer for changing your name and for helping us hit skins. Also check "Brown Sugar" and "Voodoo" in their entirety.
The Dandy Warhols - Bohemian Like You
Rocking out of Portland Oregon, the Dandy's are a tight little set of indie rocking goodness. With 5 records or 7 if you are a Dandy nerd, they have a lot to listen to. Monkey House probably being the easiest to listen to if you don't listen to a lot of rock. Bohemian Like You is probably the song they are most known for and it fucking rocks. Good, fun Rock & Roll for the masses to consume and rub their proverbial tummies in delight.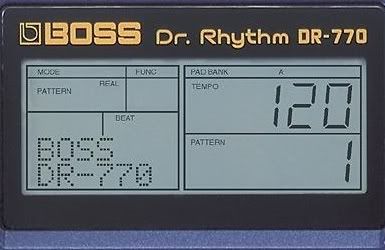 Dane Cook - Struck By A Vehicle
Granted he's not music but to be fair it's a list of "really dope things" and Dane Cook's Retaliation cd is funny as heck, darn it. His references are creative and just because every movie he's made has been such an utter and total pile of hot, violent garbage, it doesn't mean the dude didn't have a special moment, where he truly moved people and made a difference in the lives of some sick children.
David Holmes – Rip
With opening dialog from Don Cheadle the badass boxer with a big prejudice against goldfish and a badass Rhodes riff this song is your typical David Holmes movie soundtrack splendor. It's really just a big beat with said piano, a LFO and some dialog over it but as usual it works. I posted another mix cd of his
here
, which is one of my top mix cd's of all time.
Dead Kennedys - Nazi Punks Fuck Off
Before hip-hop there was punk and hardcore. I've always felt that the two, punk and Hip-Hop were essentially the same thing executed by two separate and different groups of disenchanted youth. The Dead Kennedy's were headed by Jello Biafra and were the Dead Prez of the hardcore scene. Very political and unlike DP, they were quite funny a lot of the time. (Did anyone else find that scene when "ya basta" is being "explained" on Dave Chapelle's Block Party painful to watch?) Anyway, DK were a good example of the "it's loud, it's a fad, and it's destroying the youth" argument that tried to minimize rock, punk, and rap being contradicted. I just realized how ironically similar Dead Kennedys and Dead Presidents are.
De La Soul – Breakadawn
Why Breakadawn? Why not Breakadawn!? Buhloone Mindstate was De La's 3rd release and blew me the fuck away when I heard it. Let's look at guests, Biz, Dres, Shorty No Mass, Fred Wesley, Maceo Parker, some Japanese dudes rhyming. Let's look at singles, this and Ego Trippin'! For the love of God man. I love those guys. I've always thought that "Quiet Storm" sample is about as smooth as it gets and the track itself is just bangin. My man Trav at WYDU posted the Ego Trippin' single a while ago. Go look for it. His archives are splendid
The Decemberists - The Sporting Life
The classic tale of a boy trying to please his dad, hurting himself at the game, disappointing his dad disappointing his coach, and then watching his girlfriend leave with the captain of the other
team. The Decemberist are a 5 person set out of Portland and make really good indie pop music. I'll see if I can find a link of Colin Meloy (the singer) on the Colbert Report. Also check out "We Both Go Down Together" and "The Mariner's Revenge Song."
Del Tha Funkee Homosapien - Catch A Bad One
I was feeling My Brother George so, the fact that this came out around the same time the Soul's first record I had a hard on for anything Hiero. The Bowed bass line. The beat. "People having memory loss..." You are a funky homosapien indeed.
Dilated Peoples – Give it To Them
Another Dilated banger. Rhyming over an Alchemist produced beat, Rakaa and Evidence lick lyrical shots from their respective metaphysical mags. Originally realeased in 2003 as a one off, it was later released as "Right And Exact" on the Lyricist Lounge Vol. 2 comp.
Digable Planets - Jettin'
I was a big fan of this second release. I was a big fan of most Jazz heavy Hip-Hop excluding the Jazzmatazz debacle. And the second Jazzmatazz debacle. And the third Jazzmatazz debacle. And now the fourth Jazzmatazz debacle. Blowout Comb was a record you could put on for just about anyone. Just because it's a crossover hit, doesn't mean it's bad. Look at The Fat Boys doing "The Twist."
Digital Underground - Freaks of the Industry
I can't say I loved this when it came out. I was very East coast orientated and this production was a bit too mature for my boom bap tastes. In retrospect this was a pretty great record however, and thankfully this indirectly brought us the entire 57 disc collection of 2 pac's work.
Diplo - Big Lost
This is what The Outsider should have been. Sorry Mr. Shadow. Diplo's other big project is Hollertronix with Low Budget, which is a mash up project. He's out of Philadelphia and makes great music. He also boned and produced some of M.I.A.'s first record. I like him because he does a lot of different things and they typically turn out pretty good.
D-Nice - Call Me D-Nice
The TR-808 sampled that nasty ass riff from Buzz Saw and made "Call Me D-Nice" a song that I used to mix with En Vogue for hours on end (I was lonely sometimes.) Apparently his big thing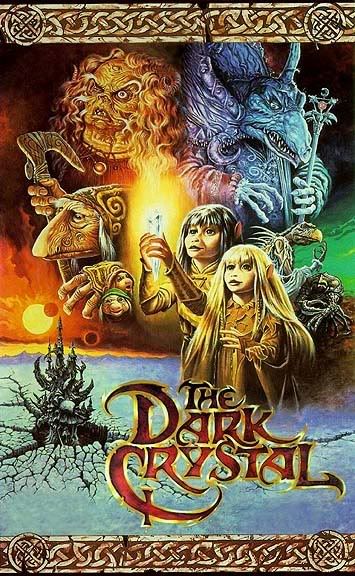 is photography now but I am either not clever enough or it isn't good and it is very yawn-ish. Anyway, this was his track. I loved this song and it made me buy his album, which wasn't as good as the single, but he beat boxed for BDP's Breath Control part 2 and that made up for it as far as I'm concerned.
Double Dee & Steinski - Lesson 2 (James Brown Megamix)
If you don't know about these guys then you don't know the history of hip hop music. Doug DiFranco and Steve Stein were not DJ's but Double D worked in a studio at the time and they worked together to produce a remix for "Play That Beat" by the Soul Sonic Force and came up with the original series of lessons. These were done essentially like a pause tape mix and sounded like a lot of what came after in the late 80's. This one is fun because although Mr. Brown (RIP) has been sampled to disgusting proportions, there are reasons for that. The music was great. This came out before it was played out. Enjoy this lesson.
Doug E Fresh - Risin' To The Top
I wanted to post "Play This Only At Night" which I think holds up pretty well today.
vc xv x g b nhyb u7bh8ju9ij9o0p0l;l.p-[;/[P:l=\.,-l99k8i[u[kj\](That's what my son thinks.)
I wore Obsession cologne in copious, some might say nauseating amounts when this song came out and while I didn't have a Cherokee or an Audi, I felt like I was on my way to hip hop stardom. Unfortunately, besides beat boxing quite well and having a couple good songs, Doug was not that great. I love him and I'm glad he helped the foundation but Aaaaayyyyyoooooo I-ight Makes me want to squirt in his gob and wire it shut. Risin' to the top was a good one though.
Double X Posse - Not Gonna Be Able To Do It
Another killer base line. Again, this wasn't the best group by any means and remember their second release? No? Neither do I, but this song was definitely a banger.
Doves – Pounding
I already posted the b-sides compilation earlier
here
. This is my favorite song of theirs.
Down South - Southern Comfort
I think this was Shawn J Periods first production gig. Along with the Beatnuts this album is pretty solidly produced and was good lyrically. Not great but certainly not bad either. It's one of those slept on gems that you can't understand why [people didn't push this record more. It's another one of those records that almost every person that hears it is like, "Oh this is dope. What's this?" And you're like, "It's Down South bitches!"" And they're like, "word?" And you're like, "word!" And they're like, "that's what's up." And you're like "youknowwhatimsayin!"
Dr. Dre - Let Me Ride
I love this beat and the Jamaican chick in the beginning is my baby's mama. Also, she'll shoot you.
01. D'Angelo - Lady.mp3
02. The Dandy Warhols - Bohemian Like You.mp3
03. Dane Cook - Struck By A Vehicle.mp3
04. David Holmes - Rip.mp3
05. Dead Kennedys - Nazi Punks Fuck Off.mp3
06. De La Soul - Breakadawn.mp3
07. The Decemberists - The Sporting Life.mp3
08. Del Tha Funkee Homosapien - Catch A Bad One.mp3
09. Digable Planets - Jettin'.mp3
10. Digital Underground - Freaks of the Industry.mp3
11. Diplo - Big Lost.mp3
12. D-Nice - Call Me D-Nice.mp3
13. Double Dee & Steinski - Lesson 2 (James Brown Megamix).mp3
14. Doug E Fresh - Risin To The Top.mp3
15. Double X Posse - Not Gonna Be Able To Do It.mp3
16. Doves - Pounding.mp3
17. Down South - Southern Comfort.mp3
18. Dr. Dre - Let Me Ride.mp3

** The Dane and Dilated People's tracks need to be downloaded separately**

Michel Gondry directing Daft Punk's "Around the World" video.