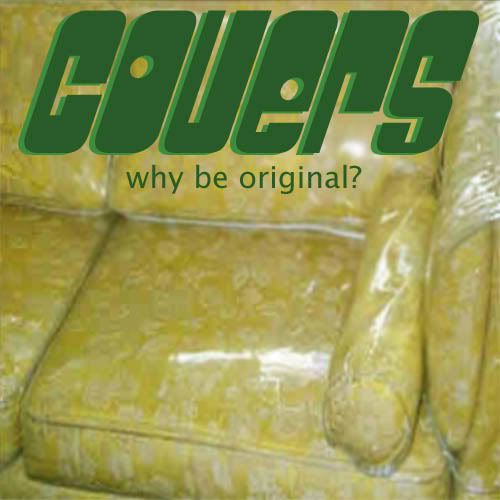 So, as continuation of using consistency to maintain a happy status quo, I humbly introduce "Wednesday's Cover". In the middle of the week we have time to reflect on all of the mistakes we made so far and how to cover them up properly until the weekend where we are hoping they will be forgotten. What better time to hear someone take credit for someone else's work? In my opinion a "good" cover is one that doesn't shit on the original material. I think it's easy to take a song and make it really bad and then consider yourself clever. I think it's a lot harder to make a different version of a song that isn't a mockery but rather, a celebration or extension of the original material (I came up with that while I was burning Nag Chamba and having a Kharmic O.B.E.). I will try to use the latter as examples.
First of all, I gotta big up my brother for hipping me to this song first. You don't want to test my bro yo. He knows more about music than you do.
So, in this high tech age of pro tools and calculator watches some of us may forget that the masters of post production were once a masterful rock group. I give you Radiohead. My main gripe with
Radiohead
isn't how experimental or impossible to classifytheir music is but how pretentious their fans are. As much as I never liked the Grateful Dead because of my
patchouli
stinking roommates, it took me a while to listen to Radiohead because everyone said
they were the greatest thing since boobs. However, I did and I now I really like them.
Originally, they were a lot rockier and in 95 released a record called "The Bends". Nestled between a Nice Dream and an Iron Lung was the joy we just call "Just". An awesome blend of brief, quiet, acoustic moments which are then engulfed by huge guitar assaults (in a good way). I've never really understood a lot of what Thom Yorke is talking about, but thankfully he's actually explained that this song is about a narcissistic friend of his. The solo is simply ridiculous and comes in three delicious parts. It's just one of those songs that you really like to act all tortured when you sing along to it in the car.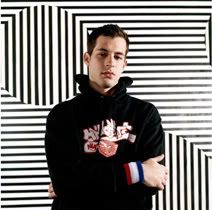 Mark Ronson decided to re-do, nay,
cover
"Just" in his own funky style. Well, I'd like to thank you Mr. Ronson. While those irritating Radiohead purists will scoff at it, this is a pretty awesome cover. Ronson has Alex Greenwald of
Phantom Planet
doing vocals. And look, even if one of his songs (California) was the theme song for The
O.C.
, you can't hate. Plus, it's not even a bad song. But I digress. Alex on vocals and the Mighty Mighty Daptones horn section adding the glorious brass (if you don't know
Sharon Jones
and the Dap Kings then go check it out now.) It's a funked out version of a song that was named number
34
in the NME and XFM's
"
Greatest Indie Anthem Ever"
(brought to you by the color Black and the Letter 6)
Aiight den enjoy
Pace.
01 - Radiohead - Just
02 - Mark Ronson & Alex Greewald - Just