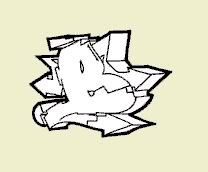 Alright I decided to change it up. Instead of one record, I'm going to put a mix of artists starting with the appropriate letter. That way you get to hear a bunch of different artists and I won't post my Barry Manilow's Greatest hits for the letter "B" installment. So sit back after you've downloaded and enjoy. Also, I'm now using Zip files because it's easier for people that don't know winrar. So enjoy. Leave a comment and send me some money.
Pace.
01 - Badly Drawn Boy - Once Around The Block
First is
Badly Drawn Boy
doing "Once Around The Block". I heard this track I think on MTV2 first oddly enough. That was back when it didn't have commercials and TV shows. Anyway I dug it and the rest of the album was pretty good too. He was originally backed by Doves, which I really like a lot too.
02 - Beastie Boys - In 3's
I can't stand when
they
rhyme. Conceptually, I like them but besides about 2 or 3 songs unless they are just playing music or playing hardcore, I am not the biggest fan. I love their production. I loved Paul's Boutique. Blah-blah-blah. This was is one of my favorite tracks.
03 - Beck - The New Pollution
I liked the first 2 records a lot. I also liked Sea Change and Guero. The New Pollution was
Beck
at his bizarre musical hybrid's finest. You don't have to like his beliefs and you don't even need to like him, but you can't front on his music.
04 - Ben Folds Five - One Angry Dwarf And 200 Solemn Faces
The
Ben Folds Five
were a piano rock band with a sense of humor and a jazz influence. They had three records and an outtake cd. I like Whatever and Ever Amen the best and I think One angry dwarf is just as bizarre and brilliant a song concept as they came up with. Also check "Song for the Dumped" and "Brick."
05 - Big Daddy Kane - Wrath Of Kane
I'm saying! I can't remember hearing
Kane
for the first time but I remember hearing this track for the first time vividly. I was in high school and the first time I heard that scratch sound I jumped up and said "Ooooooo!" and my friends around me all pretty much did the same thing. I think it's when I really started paying attention to production.
06 - Bilal - For You
Bilal
never got the props he deserved because people thought he was a
D'Angelo
clone. Granted, "Soul Sista" could have been a B-Side to Brown Sugar but he's a lot jazzier and apparently can sing Opera in 7 languages. He's one of those cats that people are always into when I play him for them for the first time. This is my wife's favorite song and any track that starts off with, "As a matter of fact, I 'm the dopest nigga you ever wanted to fuck wit." is either going to be unbearable or it's going to get backed up. Bilal does the latter.
07 - Biz Markie - Nobody Beats The Biz
T J Swan's singing was terrible and the fucking shit at the same time. Anyone can sing along and sound just like the record and that's always satisfying.
Biz
isn't the illest MC. Hell, he wasn't even good sometimes, but the dude is fucking Hip-Hop to me. Not the marketed hip-hop but I just feel like it oozes from every pore of his body. Everyone likes the Biz. How can you not. Plus, I still do the Biz dance anytime I'm at a club.
08 - Black Moon - I Got Cha Opin (Remix)

It was the beginning of the end of an era and the beginning of a new one. I can't remember how many times me and my boys sat in my shitty studio apartment freestyling over
their
first joint and smoked Bidis. I liked the remixes of the first record because he re-did the tracks. I was torn between this and the "Buck Em Down" remix and I really just picked it randomly.
09 - Black Rebel Motorcycle Club - Red Eyes And Tears
First of all their
name
is awesome. Second of all they make really good garage rock. The name is a reference to a Brando movie and they are pretty good to listen to. This song has always been a favorite of mine.
10 - Black Sheep - U Mean I'm Not

I was torn between this and putting up
Flavor of the Month
but I just loved this song for it's over the top lyrics. "Ma! You broke my fucking egg yolk!" That's some tight lyrics dun!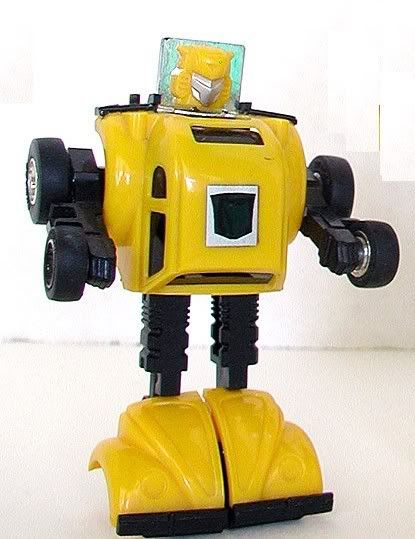 11 - Blackalicious - Alphabet Aerobics
The fact that he successfully goes through the alphabet to a constantly accelerating tempo and still sounds dope is cause enough.
Blazing Arrow
was one of those discs you could listen to all the way through. And I went to the Quannum tour and his does have that breath control. Second only to Abdominal, check the third verse on Breath Later. Holler at your homeboy.
12 - Bloc Party - Like Eating Glass
These cats are an indie rock set from England and while the second half of
Bloc Party's
debut kind of fizzles out, the first side of this record is the dope. Honestly, I'm getting tired of writing this shit and I have only done one letter but this is great rock. Also check "Blue Light" and "Helicopter".
13 - Bob Marley - Waiting in Vain
Um… it's
Bob Marley
. I always loved the melancholy of this song. Probably my favorite song of his.
14 - Bobby Brown - Every Little Step
Coming in live and direct form Roxbury in the 617 is our pride and joy
Bobby Brown
. It was 89. A lot of my friends had gumby's and high top fades. While New Edition was good, the combo of Bobby and Teddy Riley made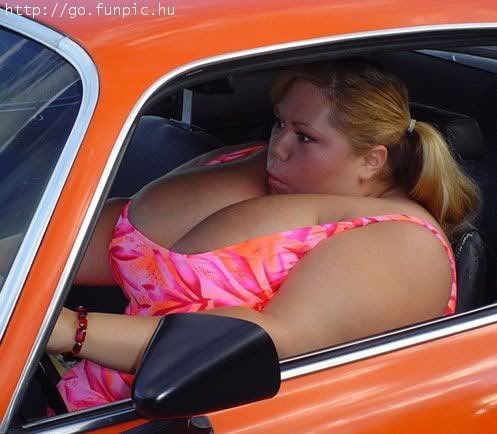 him a super duper star. And somehow he made dancing around a bunch of huge white letter look so cool. He was also amazing in Ghostbusters 2
15 - Boogie Down Productions - 9mm Goes Bang

Um… it's
BDP
. My friend and I rode around in his jacked up Fiero that only had sound on the left side in the Barrington High School parking lot shouting "Wa da da dang, Wa da da da dang" out of his window. We didn't know what it meant but that was one of my favorite moments in my love affair with hip-hop.
16 - Brother Ali - Prince Charming
Oddly enough an artist friend of mine hipped me to this. I was in one of my "God, rap sucks nowadays" funks and he gave me this disc. "
It's some albino Muslim rhyming
." Not the greatest sell and sounded more like a gimmick than an actual person, but then I heard the record and was hooked. I'm also a fan of stories and this dude sounds so logically insane you gotta love it.
17 - The Beatnuts - Story

The flute sample is what did it for me and the beat is bizarre and it's
The Beatnuts
for fucks sake. My buddy played this shit for me after he picked it up and we sat in my Ford Tempo, on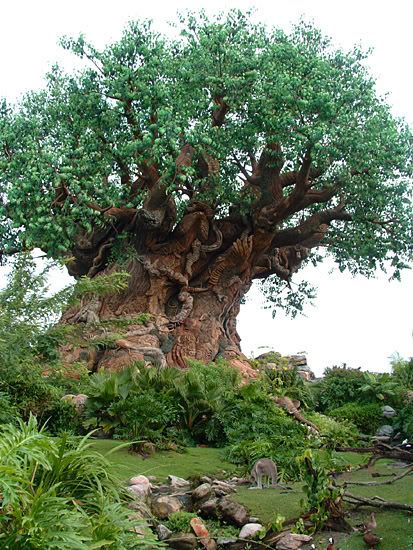 blast, and listened to it twice through. I think I was 20 then and any time I heard a song about sex I thought it was cool. This one is ridiculous and pretty funny.
18 - The Black Keys - The Desperate Man
The Black Keys
are 2 dudes that fucking jam. Very Bluesy and very distorted and really rough sounding. I think they have about 4 records out. If you don't like one you probably won't like the others. They have a formula that works and they stick to it and it's really dam good.
19 - The Breeders - Cannonball
Any chick that plays the bass is hot. Kim Deal is hot. She was also in one of my top ten groups of all time. After
The Pixies
she got back together with her twin sister and worked more intensely on their side project
The Breeders
. While "Cannonball" is obvious it's still a great song.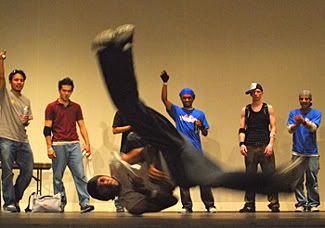 01 - Badly Drawn Boy - Once Around The Block
02 - Beastie Boys - In 3's
03 - Beck - The New Pollution
04 - Ben Folds Five - One Angry Dwarf And 200 Solemn Faces
05 - Big Daddy Kane - Wrath Of Kane
06 - Bilal - For You
07 - Biz Markie - Nobody Beats The Biz
08 - Black Moon - I Got Cha Opin (remix)
09 - Black Rebel Motorcycle Club - Red Eyes And Tears
10 - Black Sheep - U Mean I'm Not
11 - Blackalicious - Alphabet Aerobics
12 - Bloc Party - Like Eating Glass
13 - Bob Marley - Waiting in Vain
14 - Bobby Brown - Every Little Step
15 - Boogie Down Productions - 9mm Goes Bang
16 - Brother Ali - Prince Charming
17 - The Beatnuts - Story
18 - The Black Keys - The Desperate Man
19 - The Breeders - Cannonball

Beat Street Battle