Fall is falling. The air is crisp. The Red Sox are champions of the entire world. You might have 5 more minutes to vote for the mixes on Dumpin.net by the time this is posted. Dancing is coming back to Hip Hop. Sadly, I hate it and all the people that snap, wiggle, walk and superman. Hope you are all well.
Enjoy the letter L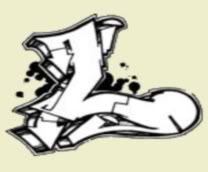 01 - Lamb - Lusty
I don't really know about overseas, but one of the bands that got slept on a great deal here was Lamb. Andy Barlow, a.k.a. Hipoptimist (not to be confused with the Hip Hopatamus), and vocalist Lou Rhodes made up one of the more experimental and interesting groups that resulted from Portishead's fame.

While groups like Morcheeba did more of the same, Lamb explored breaks and made, at times, straight up noisy tracks that sounded fucked up and different.

I liked them a lot, but I also liked Sean Cassidy doing "Do Run Run" so what do I know?

The track here is easier to listen to than when they got totally fucked but a
lso isn't the Amen Brother break chopped with a distorted bass.

I really think this was their best album, but I typically like when groups are more raw and
unrefined then when they get polished.
02 - Laquan - Now's The B Turn
I'm not sure if he released anything after this but it was the height of the New Jack Swing movement and besides Redhead Kingpin, I felt this record did it best.
Some people think New Jack Swing was totally worthless but I hate them and if you were into hip-hop at that time it was hard to ignore.
You can say what you want now but if you lived in the North East in the late 80's, Teddy Riley was the man.
And I know I am constantly defending the fact that I liked Teddy Riley, but Fuck you.
You're ugly and stupid.
03 - Laura Veirs – Galaxies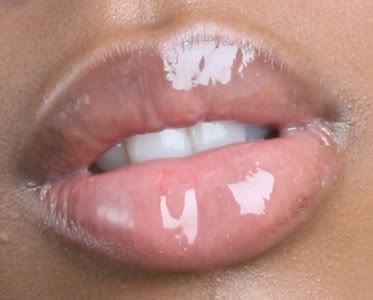 Hippie indie folk rocker Laura Viers grew up in
Colorado
, camped with her family and was a patchouli wearing hippy freak.
She studied rocks and Mandarin in college.
"Year Of The Meteors" was the third release she had and the first record of hers I heard.
She's got a great voice and sings about science a lot but this is basically a love song wrapped in a high-brow ribbon. Galaxies has a great hook and would have been a big pop record if The world was right.
04 - Lauryn Hill - The Sweetest Thing
The bitch is crazy but she was really talented.
This song helped me get many women naked.
"Oh yeah, I think she's amazing. There's so much pain and beauty in her voice.
Why don't you take off your pants?"
Now she doesn't let people walk in front of her and prays to alters drenched in chicken blood, or some such nonsense.
05 - LCD So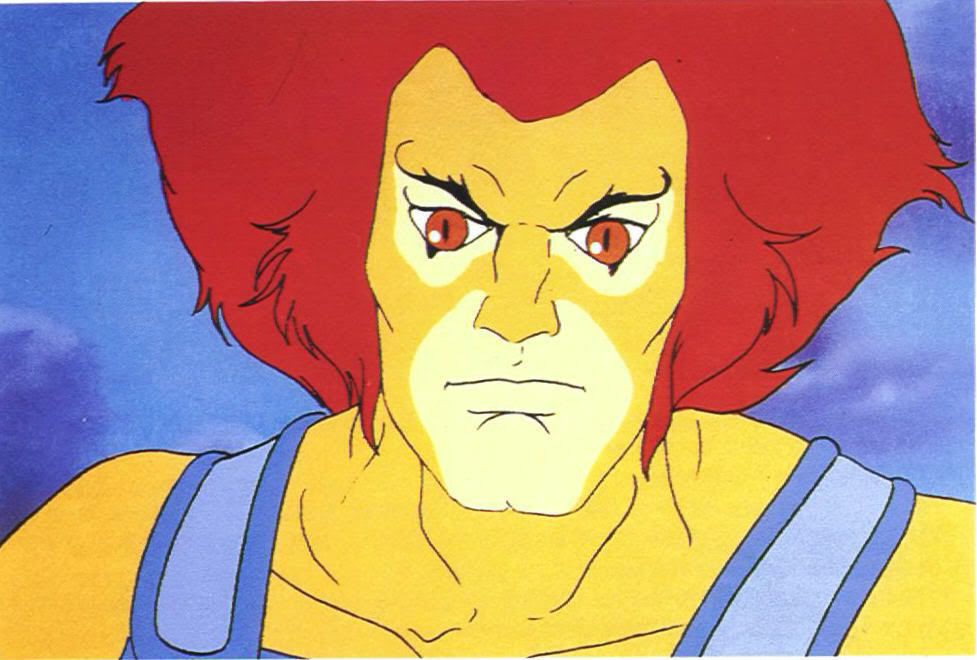 undsystem - Never As Tired As When I'm Waking Up
The blog-nerd darling that I never really liked but felt pressured to listen to since everyone said it was such an amazing record and I don't have the ability to think for myself.
I didn't like and/or get "Daft Punk Is Playing In My House" but I really liked this track which is nothing like the rest of the disc and therefore, I think it's awesome cause I'm counter-culture and really cool.
06 - Leaders of the New School - Case Of The P.T.A.
Before Busta-Bus had a 32 inch bicep and Dinco and Charlie went on to…They released 2 records as the Leaders of the
New
School
and blessed the shit out of us with their participation on "The Scenario" which could be the best "posse" cut ever besides "The Symphony".
This is off their first release, when they were still young and thirsty and more interested with the idea of getting on and rocking shows than whatever happened to them after.
07 - Led Zeppelin - Hey Hey What Can I Do
Zeppelin is one of my favorite groups of all time and spent many years in high school taped to my walls next to pictures I cut out of Word Up and Rap Pages magazines.
There was a time when the only way to get this song in the States was either in the bootleg "Destroyer" which my brother had, or as an import single as a b-side of "The Immigrant Song."
It was officially released on the 4 disc boxed set in 1990, and thusly all of the wind was removed from my pompous sails and the steed from which I toted my "Zoso" superiority broke all four legs, collapsed and decomposed instantly.
08 - The Libertines - Horror Show
When I went to go see these guys, Pete Doherty, in true form, stumbled on stage and nearly knocked the mic stand down with his guitar (he may have been intoxicated.)
They proceeded to rock the rest of the set.
I'm not a huge Babyshambles fan but I thought the first Libertines release was some get-in-your-ass rock and roll.
This was, by far, the song that slammed your anus until it was raw and blistered.
09 - Lightheaded – Orientation
So Lightheaded is part Omega Watts, part Braille, part Othello and part Muneshine.
A collective of really talented cats whos only problem is they are Christian Rap.
Now it's weird how bad a rep Christian rap gets.
I've spent nearly 30 years listening to idiotic interpretations of Islam like 5% douche bags and somehow I'm a big Brand Nubian fan.
But, put "Jesus" or "church" in a rhyme and I start bugging out.
It's stupid, I know, but that's just the way shit is.
God bless.
10 - Lily Allen - Nan You're A Window Shopper
I thought this song was funny.
I thought
her debut was a great record but then my wife played it until it was dead and I hated it.
It's too bad she eats and pukes now because I thought she was cute enough as she was.
11 - Little Brother - Slow It Down
This was the Little Brother album that I really liked and this was the song off of it I liked the most.
The beat is sick (9th Wonder I miss you.)
Phonte and Big Pooh catch wreck. It's just one of those songs that work really well.
12 - L.L. Cool J - I'm Bad
My High School Soccer and Basketball teams started every game with either this or "Cut Creator", "Ace Of Spades" by Motorhead, or "We Got The Beat" by the Go-Go's.
Does that make us gay?
I'm one of those cats that's not mad at LL.
He made seriously monumental tracks in rap history and besides "The Bitch In You" wrote my favorite dis record ever.
13 - Lord Finesse & DJ Mike Smooth - Track The Movement
I went to school with this kid Mike Johnson.
He was from
Harlem
and I spent a couple vacations at his house.
I think the official tally of times that we listened to this record was nearly Elventy bazillion.
It was the beginning of the DITC crew for me and my real taste of Premier as a
producer outside of Gang Starr. We also cuddled to this song.
14 - Louis Armstrong - That Old Feeling
Satchmo is another one of those cats that gets kind of slept on.
I mean everyone knows him.
His voice was unmistakably unique, but most people think of "What A Beautiful World" and not a really good jazz musician.
He was a band leader.
He appeared in a slew of films, he recorded 3 records with Ella Fitzgerald.
The dude was really amazing and somehow his accomplishments have kind of faded into obscurity.
Take some time and check him out.
The dude was ill.
15 - Lovage - Strangers On A Train
I really liked this record a lot.
Jennifer Charles is sexy as shit (in a world where feces is unbelievably sexy) and her, Dan and Paul make up a majority of what made Lovage work.
I wish I liked Mike Patton more but I don't and I hope he gets hit by a bus.
16 - Low Profile - Funky Song
I got this record when it came out.
I also had the Rhyme Syndicate record but I didn't really check for them on it.
Anyway, MC WC and DJ Alladin made the best debut of any of the Syndicate and then broke up.
I don't really remember hearing this a lot, but I went to boarding
school in the Berkshires and everyone else that listened to Hip Hop there was pretty much from
New York
and they weren't interested in it.
I was.
I loved this whole joint.
WC ended up with Coolio and Alladin spent more time making out with Ice-T.
I highly recommend this record if you enjoy late 80's Hip-Hop and are cool.
17 - Lupe Fiasco - Daydreamin' (Feat. Jill Scott)
If you've ever read anything that I wrote, you know I have a crush on Jill Scott.
Not enough to go to a Tyler Perry freak show of a film mind you, but me likey.
You might of heard of this Lupe cat too.
18 - Lyrics Born - Bad Dreams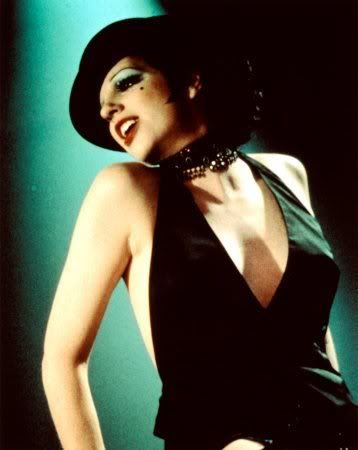 Oddly enough, the last show I remember going to was the Quannum tour with my wife, who was my "friend" at the time.
Both of the last groups I saw started with "L." Now, "L" is the 11 letter of the alphabet and there are two 1's in 11.
If you add those you get 2 and "B" is the second letter. Which is where these mixes actually started since "A" was just one group.
If you take the 1 from "A" and the 2 from "B" you get 3, and that's a magic number.
I hate mathematics and I think they are stupid.
Lyrics Born is dope though.
Pace.
01 - Lamb - Lusty
02 - Laquan - Now's The B Turn
03 - Laura Veirs – Galaxies
04 - Lauryn Hill - The Sweetest Thing
05 - LCD Soundsystem - Never As Tired As When I'm Waking Up
06 - Leaders of the New School - Case Of The P.T.A.
07 - Led Zeppelin - Hey Hey What Can I Do
08 - The Libertines - Horror Show
09 - Lightheaded – Orientation
10 - Lily Allen - Nan You're A Window Shopper
11 - Little Brother - Slow It Down
12 - L.L. Cool J - I'm Bad
13 - Lord Finesse & DJ Mike Smooth - Track The Movement
14 - Louis Armstrong - That Old Feeling
15 - Lovage - Strangers On A Train
16 - Low Profile - Funky Song
17 - Lupe Fiasco - Daydreamin' (Feat. Jill Scott)
18 - Lyrics Born - Bad Dreams