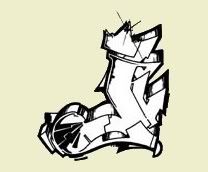 So I know it's been a while.
I have reasons.
School started two weeks ago.
I now have a class of all English language learners.
One of my kids isn't potty trained.
One doesn't speak a lick of English.
Two don't speak at all and one says Whoizat (which means both "who is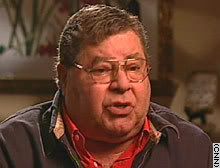 that", "what is that" and apparently any of the infinite combinations of words that one can create since it's all he says all day long.)
I've also had this "J" thing for a while but the idea of writing what would have ended up being 6 pages of
my endless dribble was too daunting a task and would not have been good for anyone.
"J" groups were far more prolific than either "H" or "I" so it's a big group of music.
I kept my comments short and sweet so if you desperately want more info either leave a comment (just to try something new) give a shout on the cbox or look it up if your desperate.
I don't think I can keep up with the Monday Mixtape or Friday's Cover for a little while until I can get my shit together at work.
So yeah, there it is.
Sorry it took so long. But you can always look at the links (I have now updated them) if your dying for something to check out.
HHB and Bossplayer are back in effect so give a cheer an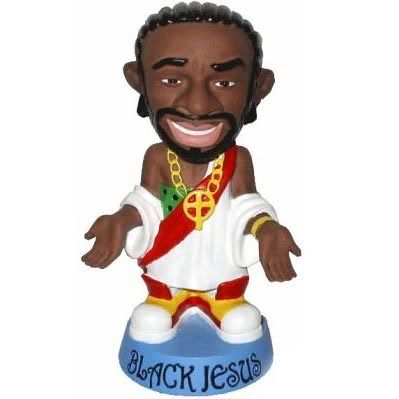 d go browse.
That's it for now.
Pace.
01 - Jack Johnson - Breakdown (Handsome Boy Modeling School Remix)
He's from Hawaii. He makes the girls swoon and this is a really dope remix by Dan and Paul.
02 - Jackson 5 - I Want You Back (Z-Trip Remix)
Ah Michael. How great thou were. Zach does a good remix on this one.
03 - James Brown – Coldblooded
Ever heard of him?
04 - Jamie Lidell – Multiply
I really want to see this dude live. I don't know much about his group, Super Collider, but his solo stuff is very soulful and he does his show by himself with a lot of layering of vocal loops and has a nice kind of dusty sound.
05 - Jamiroquai - Morning Glory
A lot of my homeboys think this song is too pretty and they're probably right, but I think it's a good track and has always been my favorite of theirs.
06 - Janet Jackson - That's The Way Love Goes
I miss Janet when she talked about being a lesbian and before she married JD. Don't front. You liked this song when it came out.
07 - Jazzamor - 5 Times
An interesting reinterpretation of Brubeck's Take Five.
08 - The Jaz - The Originators

The original Iggity flow. The first time I heard Jay on record and probably my favorite track of his. I killed two birds with one stone with this one. I'm Smaht.
09 - DJ Jazzy Jeff & the Fresh Prince - Live At Union Square, (November 1986)
I'm still blown away by this routine. It's what a DJ should do.
10 - The J.B. Horns - Givin' Up Food For Funk (Parts 1& 2)
They backed up some cat that sang.
11 - Jedi Mind Tricks - Animal Rap (Feat. Kool G. Rap)
Hard ass rhymes and a wicked beat. I can't take a lot of JMT at once but this song always gets me open.

12 - Jel – Slight
I'm mnew to this cat but my first piece of real equipment was a SP1200 and this dude makes me think back to those all night sessions with bidis, Buddha and endless freestyle ciphers.
13 - Jeru - Me Or The Papes (Dillinja Remix)
I never understood why more heads didn't like Drum And Bass. It's just Hip Hop double time with more attention to fucking up breaks.
14 - Jesus & Mary Chain - Just Like Honey
Big distorted guitars and mega reverbed vocals.
15 - Jill Scott – Golden
I just think she is one of the dopest chicks on the mic. I have a big crush on her.
16 - The Jimi Hendrix Experience - Castles Made Of Sand
Apparently he's a guitar player.
17 - Joe Beats – Slivers
Any dude from Rhode Island is cool with me. And this cat has some wicked beats
18 - John Coltrane - Cousin Mary
I don't even know where to begin with John Coltrane. My dad raised me on a lot of Jazz an Coltrane, Monk, and Miles filled many an afternoon in my youth.
19 - John Legend - Show Me
My favorite track of his.
20 - John Mayer - I Don't Trust Myself (With Loving You)

Also my favorite track of his.
21 - Johnnie Taylor - Steal Away
The fact that he took a song by a dude with the same phonetic name and made it better takes balls and talent. I never actually saw his balls but he had talent. Another Stax great.
22 - Johnny Cash - Folsom Prison Blues
The man that should have been Elvis.
23 - Johnny "Guitar" Watson - Real Mother for Ya
Funk blues pioneer. Heavily sampled.
24 - Jon Kennedy - Cut Up
A
nother cat I'm new to but makes some good instrumental hip-hop
25 - Joy Division - Love Will Tear Us Apart (Permanent Mix)
The band made two records as Joy Division, the singer dies, they get back together as New Order and sound a lot happier.
26 - J. Rawls - Great Live Caper
A great story with a plane being blown up always makes me want tea and crumpets.
27 - Juluka - African Sky Blue
I lived in Swaziland. These guys were like the Beatles. But less white and more tribal.
28 - Jungle Brothers – Jimbrowski
One of my all time favorite hip hop tracks. The beginning of The Native Tongues. I remember having a Red Alert tape with this as the 45 King Special (echo) and it lasted for a blissful 6 minutes.
29 - Jurassic 5 - Concrete Schoolyard

Some people Like them. Some hate them. No one will ever see them preform live as this group again.
30 - Just Ice - On The Strength
God, I love this beat for it's simplicity and the fact that it was like nothing I had ever heard before.
31 - Justin Warfield - K Sera Sera
He took Tip's tip out of his mouth long enough to record this song.
32 - JVC Force - Strong Island
Just one of those songs I've always loved. They sound more like they are talking then flowing but I can't quit this song.