What up people? I finished the mix and I'm posting it along with this. I got eveything you guys reccomended except for the Jungle Brothers' "I'll House you" Sorry Mook. I really tried. I'm posting it early so y'all can check it out. Voting hasn't started yet and I'll updateyou guys when voting is up. I did the whole thing with Acid so there's some time stretch effect on a lot of it but I tried to minimize it so it isn't too distracting. If y'all are feeling it I'll do more. I'll probably do more anyway. It's been a few years since I really concentrated on some music creation and it felt good. So that's about it. I'll get back to the alphabet and try to get some mixes (not by me) and some cover stuff done too. Holidays are crazy though. Enjoy the mix bitches!!
Pace.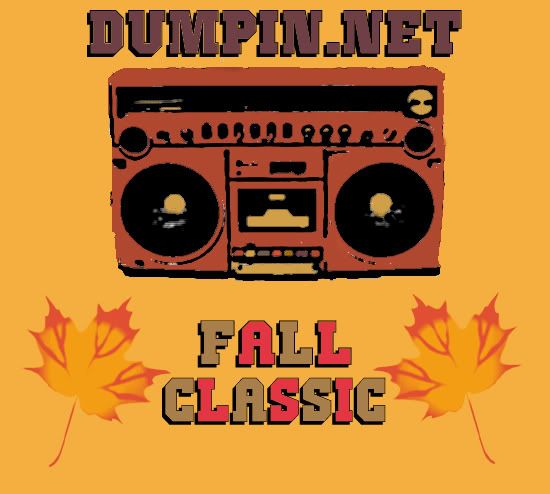 01 - Wendy Carlos - Title Music From
A Clockwork Orange
02 -
The Beatles
- Why And Because (Treeked)
03 - Little Brother - Slow It Down
04 -
The Roots
- Proceed Pt V (Beatminerz Mix)
05 - DJ Krush & Esthero - Final Home
06 - Blu & Exile - Dancing In The Rain
07 -
Camp Lo
- Swing (Feat. Ish Aka Butterfly)
08 - DJ Shadow - The Number Song (Cut Chemist Remix)
09 - Notorious Big - Party And Bullshit
10 -
Soul Coughing
- Super Bon Bon - (Propellerheads Remix)
11 - Free Speech - Everything Is Different Now
12 -
Leonard Cohen
- Everybody Knows (Treemix)
13 - Nas, Krs-One & Rakim - Better Than I've Ever Been (DJ Premier Remix)
14 - The Jaz - The Originators
15 - Doves - Firesuite
16 - Lovage -
To Catch A Thief
17 - PSY/OPSogist - Enjoy It While It Lasts
18 -
Smashing Pumpkins
- Eye
19 - Tom Cat -
Muddy Waters
(David Holmes Mix)
20 - Rehab - Step Away
21 -
Portishead
- Humming

Let me know what you think.